Herzlich willkommen im Zeichen des Holstentores!
iGroove (English Edition)
The XXXL Groove Book
by Andreas Schwarz
3499 Grooves for Drumset
140 pages; includes CD
With audio CD (176 Grooves, 97 Tracks
Rock, Pop, Slow-Rock, Off-Beat, 12/8-Grooves, Shuffle & Halftime-Shuffle, Swing, Philly, Odd-Times, Bossa, Latin, Afro-Cuban, Samba, Linear Drumming, Rudimental Drumming, Double Bass, Ghostings.
In this unique collection you'll find the ultimate groove for every kind of music: rock, pop, house, dance, R&B, drum'n bass, techno, metal, swing, latin, etc. This book is for professionals as well as beginners. It has everything rhythmical from super simple to very complex that your band could possibly need! You'll also find an immense amount of tips as to how you can extend the grooves or transform them in your own personal style. The layout is intentionally very clearly structured so that you can can find everything quickly and intuitively, even with limited music reading skills.
Order Nr. HPS40082 • ISBN 9783981357547
19,80 EURO. Free shipping.

Oder Kaufen Sie per Email, dann lassen wir Ihnen die Zahlungsinformationen zukommen: info@hansepercussion.de – Vielen Dank!
Sample pages
Below you may listen to some samples from the CD.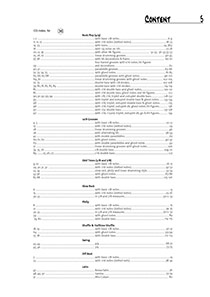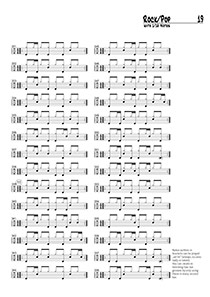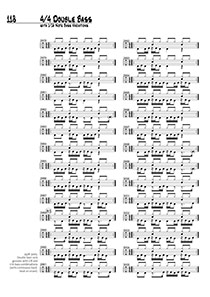 Please click the thumbs to get larger samples.
Sound samples (sample grooves)
Here you may listen to some samples from the audio CD.
12/8tel-Grooves (Nr. 122 & 137)

Rock/Pop-Grooves (Nr. 433 & 450)

Linear Drumming-Grooves (Nr. 1023 & 1054)

Bossa/Latin-Grooves (Nr. 1871 & 1895)

Halftime-Shuffle-Grooves (Nr. 2854 & 2855)

Double-Bass-Grooves (Nr. 3249 & 3250)